In This Issue...
*Forward this Newsletter to admired associates and/or friends."
Insights to Success: Power:2nd Tool: Become 100% Committed
Steve's Creations: Gardening Power: Empowering Your Crops
____________
If you are a member, sign-in to www.ccqh-leadershipclub.com and go to Newsletter to access the actual Club Newsletter.
If you are a guest, Sign-Up here to be added to our mailing list for this abridged version of our Newsletter.
____________
Sign-Up here if you would like more information on becoming a Sponsor
____________
CCQH, Inc. is proud to announce its Strategic Alliance with
_____________
Members,
Join us for our FREE TeleNetworking Conference,
JUNE 4th, 6:30 PM MST
and meet many exciting featured member leaders!
Steve Lutton, David Lobree, Theresa Wrzala, Anita Sanders, and more!
CO-HOSTS
Debborah Ramsey and Steve Factor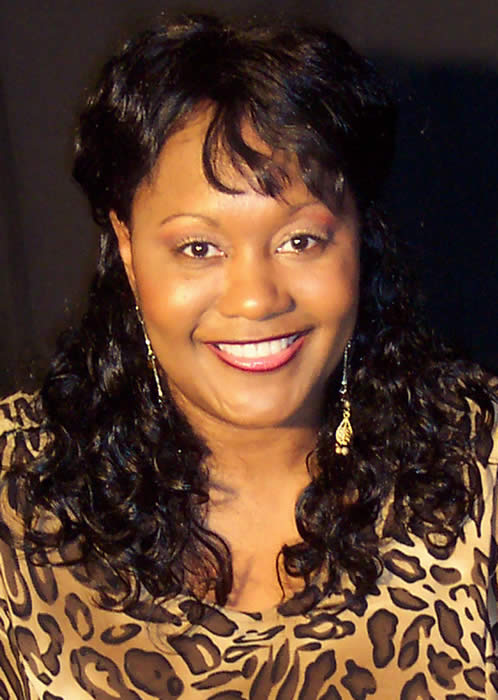 Details for Registration/Phone Number will be available
on the Club Site Events Calendar.
______________
Members and Guests,
June 14th Kicks off CCQH's
Quarterly Samurai Street Smarts™ Live Safety Seminar, Lafayette, Colorado
Presented by Mark Spencer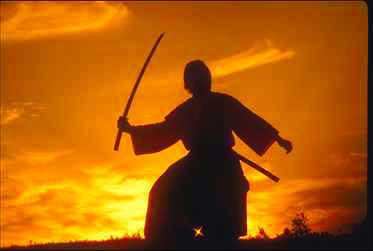 Details for Registration/Fees will be available on the Club Site Events Calendar.
Hello Club Members!
First some reminders:
•We will be holding our next teleseminar call in June and the lifestyle will be for Family/Plan. We would like your feedback on what you would like to hear! Please go to
http://ccqh-leadershipclub.com/teleseminar/teleseminarquestion.php
and answer the survey question. Remember, the more feedback we can get from our members, the better we can serve you.
•The telenetworking event has changed to June 4th. See above for details. It shoud be a great event with some great people. See what they are doing and how they can help get you to the next level of leadership.
Now I would like to challenge everyone. For this next two weeks, pick out two people from the club go to http://www.ccqh-leadershipclub.com/member-profile-directory.php and pick out two people, one from your lifestyle area, and one from outside your lifestyle area. Ask that person two questions. 1) How do they feel they are living their leadership in their lifestyle area and 2) What is a goal they would like to have achieved over the next year that they would be willing to share with you.
Contact me with your feedback after you have heard back from both individuals.
To Your Success!
____________
B. Hopkins, owner of Psiphon Consulting specializes in Internet Business Development for small to mid sized companies. This includes creating Ecommerce Solutions, Internet Marketing Strategies, Automation of Website Business Strategies, and Website Programming.
____________
For more from B, or to contact B, submit here.
Joshua Lau
Kayaking at its Best
Keys to Reading Rivers
By Josh Lau

I have been running rivers for more than ten years of my life. I have been on the Colorado, Green, Snake, Animas, San Juan and many other rivers over the years. The vessels I've ran them in are almost just as numerous from large to small. However, there are some things that no matter the river or the vessel, that stay the same. While running rivers, some rapids or sections of the river need to be looked at before they are run because a line needs to be followed though the rapid in order to safely get though the rapid. This is called scouting, and guides do this before major rapids in order to "read" or assess where they need to go, and to see obstacles. Here are five keys to reading rivers and how to run them.

1. Know the level of the river you are running. Is the flow high or low? What kind of new obstacles present themselves at the current flow? Knowing what level or in boating terms CFS (cubic feet per second) the river is flowing is the first step to reading it.

2. Know what kind of vessel you are in. Depending on what you are in depends where you can go. Some routes in the rapid can be run easier in smaller craft and vise versa for larger crafts. Knowing how your craft maneuvers and what . . . If you are a member, click here to sign in to www.ccqh-leadershipclub.com, go to Newsletters, and read entire article in the Club Newsletter
____________
If you are a guest, please post your questions &/or share your experiences related to this article here.
If you are a member, post your comments and/or share your experiences
related to this article on our Forum.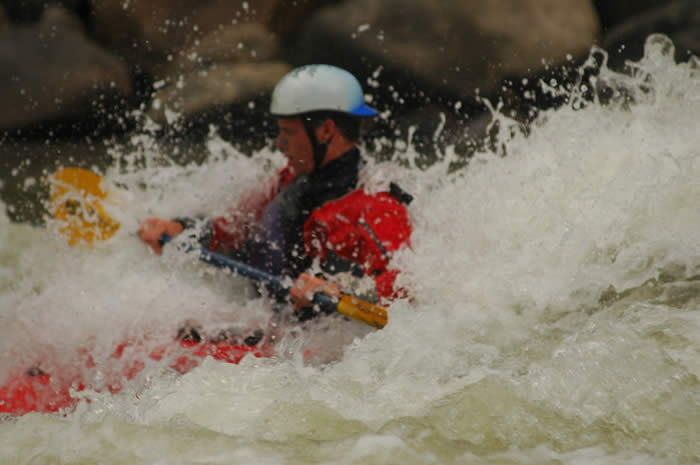 Joshua Ryan Lau is twenty-plus years old and is an avid lover of the Colorado outdoors. Josh was born and raised in Durango, which is a small town in southwest Colorado. It was there that he fell in love with the outdoors. "The local river runs right through the middle of town, and that's where I first learned how to kayak. The outdoors have always been a part of me and what I do. Growing up in a town like Durango, I learned to ski, kayak, rock climb, fly fish, mountaineer, cycle and generally just play in the outdoors. As I grew up, the playgrounds and swing sets turned into mountains and cliffs. So, I still just think of myself as a big kid," expresses Josh about his life story.
Josh is the oldest of three children with siblings Lauren and Taylor. Their parents and grandparents still live in Durango, and have created a heritage of family life for their children to enjoy and continue through future generations. Although Josh has travelled and lived in other places during his life, he currently resides once again in Durango, and is pursuing his academic career goals which include culinary arts, the health profession, and restaurant management. Josh's profile and article are available at www.ccqh-leadershipclub.com.
___________
If you are a member, learn more about featured Leader Joshua Lau in the Club Newsletter or at www.ccqh-leadershipclub.com.
if you are a guest, learn more about CCQH Leadership Club and this lifestyle at www.ccqh-leadershipclub.com, Lifestyle Area in Body & Power.
Guess Who . . . is the famous leader in the sporting industry who has exemplified a life that is enjoyed by simply "doing what you enjoy." HIs/her athletic abilities started as a young person with rearing and support from his/her parents, and also rose to professional world-class status at an early age in his/her life. When He/she was asked how he/she achieves such victory in his/her goal-setting, he/she replied in so many words, "I visualize the end in mind, and I don't see anything else." His/her commitment to his/her sport has been 100%, and as a result, he/she has become a leading spokesperson for many leadership-oriented organizations and causes. Inspiring young people all over the world, he/she continues to enjoy success and happiness in all aspects of his/her life, while showcasing his/her strength in the lifestyle area of body and power.
The Guess Who™ Game focuses on celebrating famous leaders who display leadership qualities related to one of the Lifestyle Areas in Balance, Spirit & Passion, Mind & Purpose, Body & Power, Family & Plan, Work & Productivity, or Society & Profitability.
If you are a Club member, SUBMIT YOUR VOTE HERE, and if you get this right, you could qualifiy for the Guess Who Game surprise gift.
____________
Last Newsletter's (V.2/I.3) Guess Who Leader is . . . Maya Angelou
Congratulations to Joey Grunewald, our stellar winner again!!!
Joey was awarded a special Leadership Gift for her participation and her winning choice.
I BEGIN NOW
Tools for Courageous Leadership
Second Tool: Become 100% Committed
to your goals through written and verbal accountability.
Commitment draws intention and decision to bear upon your desires.
Once this action is taken, Providence can move forth to attract to you
the elements that will harmonize with your goals.
When a woman bears a child, there is no question about her commitment level. It is nothing short of 100%. Even if she is nervous and fearful of the unknown in becoming the mother of this child, she has already made the intention and decision clear, and her commitment brings forth the action that is required to deliver this child. In like manner, we, who desire to access our infinite power to achieve our goals, can proceed as successfully by our decision to become 100% committed to our goals through written and verbal accountability.
Throughout the ages, the writing of our intentions has been heralded as a milestone which declares our visions to the world. This rite of passage has an almost magical quality about it that instantaneously creates the pathway for our journey. The Declaration of Independence is a prime example of an enoble endeavor that carries on even now because of the bold and brave commitment of America's founding fathers. Had this commitment not been written down, what do you think would have happened to their goals? Verbalizing these written goals can further spread and clarify the intention and decision of our goals, enhancing this universal and natural process.
Think about your goals of the past. Recall those that have never materialized, and those that have succeeded according to plan. Remember, all ideas begin to . . .If you are a member, sign in to www.ccqh-leadershipclub.com here to go to Newsletters, and read the entire article in the Club Newsletter
Until we meet again, yes, remember to . . . go out and make your dreams come true!
All My Best,
Cheri Lutton
____________
Post your comments and/or share your experiences related to this article on our Forum.
Gain more on how to use this tool to increase your profitability in society through Insights to Success. Excerpt from Insights to Success, The Six P's of Success.
©2006 by Cheri Lutton. All rights reserved.
____________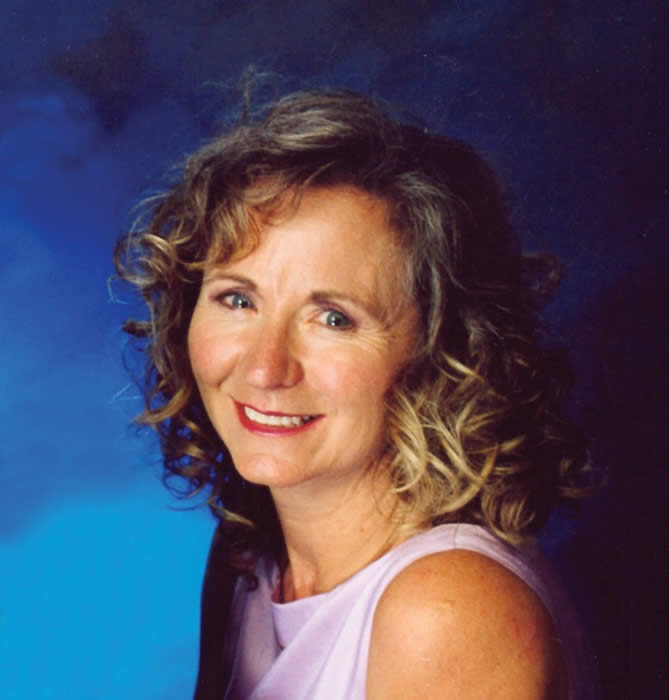 —Contributed by Cheri Lutton, CEO & Founder, CCQH, Inc. Cheri serves through her work as a Leadership Development Expert, Author, and Media Host/Speaker.
For more on Cheri. or to contact Cheri, submit here.
Empowering Your Crops
Steve's Tip™: Members, Read in the Club Newsletter.
This is the time of year for transitioning our seedlings from our interior growing habitat to the great outdoors of the garden. Over these first weeks of May, I have been slowly introducing the tender seedlings to a little sunlight, wind, and temperatures of the backyard. Our frost-free date at our residence is technically May 15th. I don't trust it. Our development is situated in the Boulder Creek drainage, so our low elevation can experience a freeze even when the weatherman calls for thirty-five degrees overnight. I have been burned by putting my tender annuals out too early. Therefore, I always give it a week or two past this benchmark. Additionally, it is smart to note that tomatoes and peppers are tropical plants, and so, they won't really perform until the nights are warm anyway.
Colorado soil is notorious for being high in clay and low in organic matter. Most gardens need to be amended with manure or compost for favorable vegetable growth. I have been amending my soil for years, adding decomposed lawn clippings and cow manure. Even though the soil may be adequate, there's nothing like . . . If you are a member, sign in to www.ccqh-leadershipclub.com and go to the Newsletters to read entire article in the Club Newsletter.
____________
Post your questions &/or feedback for this article here.
Excerpt from Steve's Creations-from Soil to Skillet®.©2006 by Steve & Cheri Lutton. All rights reserved.
____________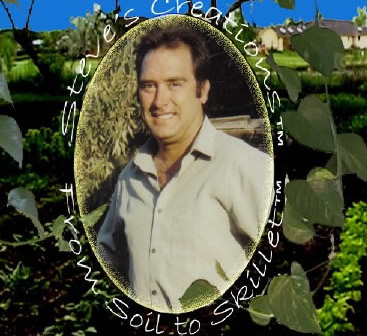 —'Contributed by Steve Lutton, CFO, CCQH, Inc. and Renegade Press, Inc. Steve serves through his work
as a Cooking & Gardening Expert and Business Manager.
______________________________________________________________________
*Forward this Newsletter to admired associates and/or friends."