In This Issue . . .
* * * Forward this Newsletter to admired associates and/or friends. * * *
Featured Leader: J.T. Wilkinson
Insights to Success: Purpose. 5th Tool - Will_ and the . . . . . . . . . . . . . . . . . . . . . Mirrors of Love with Cheri Lutton Internet Show
Steve's Creations: Gardening. Organizing Your Crops
Did You Know . . . with Ricki McKenna, CCQH's Resident Nutritionist
CCQH Leadership Club Leader of the Year Profile: Joey Grunewald
On Our Website . . .
Get Inspired: "An American Myth"
Contributed By Kathryn Alexander
____________
If you are a member, sign-in to www.ccqh-leadershipclub.com and go to Newsletter to access the actual Club Newsletter.
If you are a guest, Sign-up here to be added to our mailing list for this abridged version of our Newsletter.
____________
Sign-up here if you would like more information on becoming a Sponsor
____________
CCQH Related Events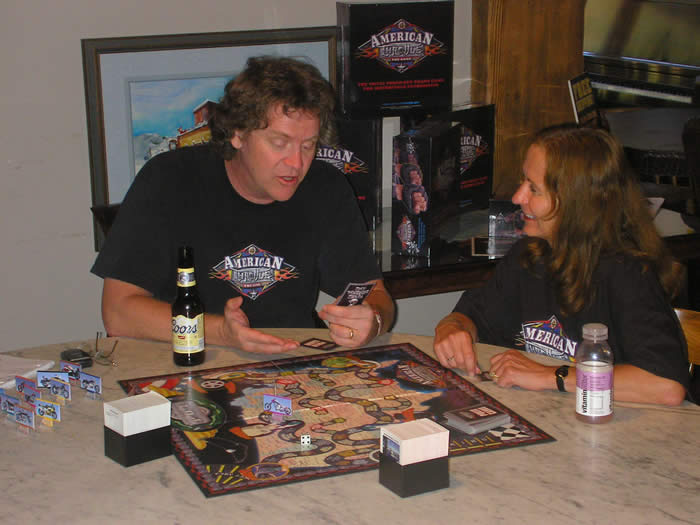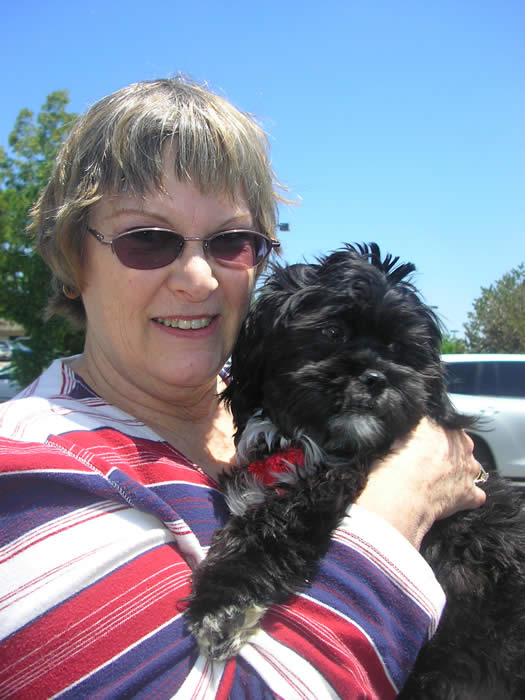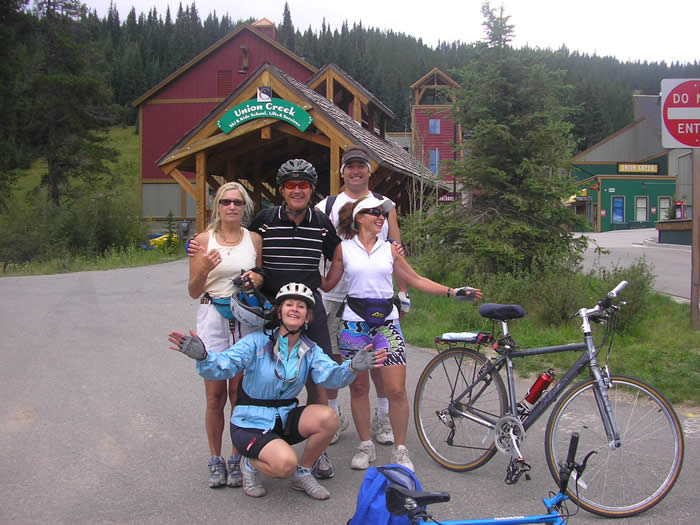 American Throttle @ Autism Fundraiser. Kathryn & Rowdy. Breck Bike Ride Event.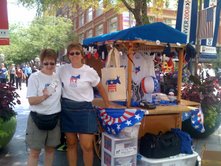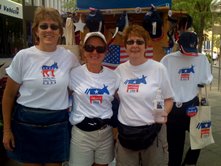 Cathy Greiner & partner launch On Our Way to the White House at DNC. Cheri volunteers.
* * *
__________
Visit our General Member Discussion Forum for valuable content!
Theme: "Self-Discipline in all Aspects of Your Lifestyle"
_________
Share Your Leadership Advice Tips on Self-Discipline in any Lifestyle Area
and/or
Share Your Leadership Desires for 2008 on our Forum
Contribute your Ideas for Topics, Causes, and/or Needs for the Club to serve you in fostering a balanced lifestyle and advancing your legacy in leadership.
_______
Happy Gardening!!!
CCQH®
Words-that-Inspire
Create wonderful passions in your mind
And know if you believe and have faith in yourself
the obstacles will unwind.
Keep that purpose in mind,
Make a decision to transform
your dreams and passions into reality
And become what you have always believed you will be.
Set your mind on focusing on daily events,
and you will set the right pathway
for solving problems that may come up from day to day
Opportunities will present themselves to you,
So keep on track while focusing on what you truly want to do.
Know where you want to go,
and everything will finally just flow.
-Joey Grunewald
* * *
"Purpose sets the sails of your mind in focused motion."
-Cheri Lutton
* * *
Welcome to our CCQH® Gifts-that-Inspire section that features CCQH® Words-that-Inspire in harmony with each Newsletter's Lifestyle theme. We will also begin to highlight goods and services from our CCQH Leadership Store, offering Club Member Pricing even to Guests who purchase during this limited featuring. A Portion of the Net Proceeds for each highlighted good or service will be donated to specific nonprofit causes, projects, organizations, and/or foundations.
Our current highlight is a music cd, In Your Holy Presence, by Debborah Ramsey. Written and performed by Debborah, this contemporary Christian music will inspire your faith, as well as, delight you to step out, dance, and enjoy your life. Debborah's vocal range is showcased in this cd, ranging the mood from a calypso beat to a slower, yet powerful sound. More about Debborah's talents can be found on www.debborah-ramsey.com. A portion of the net proceeds from our sales will be donated to The Pearl Foundation, fostering their mission to develop global orphanages called spark of light villages. More information is availble on www.sparkoflightvillage.org.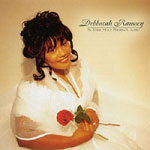 In Your Holy Presence
By Debborah Ramsey, CCQH
Price: $15.99 | Club Member Pricing: $14.39 Purchase
Portion of net proceeds will be donated to The Pearl Foundation.
Debborah Ramsey will uplift you with her vocal range and Christian contemporary collection of songs with something for everyone. Contemporary/urban gospel with a splash of Caribbean flavor, guaranteed to take listeners to a new dimension in the genre of 'Praise and Worship'.
Remember, Club Member Pricing is available right now, even to Guests!
We are pleased to announce that . . .
J.T. Wilkinson of Veritek, LLC is pleased to announce the proceedings with growth and expansions for Veritek and The Practical Inventor.
David Veal volunteered on the Board of the Autism Speaks Motorcycle Rally up to Evergreen, Colorado. The American Throttle board game was displayed at the FundRaiser, and many players enjoyed the game and purchased the product. Partial proceeds donated to Autism. Joey and Richard Grunewald participated in the Fundraising Rally by riding their motorcyle to the Event, and supported the cause of Autism Speaks with their time and monetary donations.
Kathryn Alexander is enjoying her new pet Rowdy. Kathryn will also be offering a range of ethical leadership programs, online and on-site on a variety of topics, including Meeting Facilitation and Culture Identity. CCQH Leadership Club Members will receive a discount. Register at www.ethicalimpact.com.
Steve Immer was our event host for this summer's Breckenride Bike Ride Event. The group rode from Frisco to Vail round-trip, and celebrated Cheri Lutton's birthday during a luncheon at Copper Mountain hosted by Steve Immer.
Linda Karlson produced a FundRaiser for The Pearl Foundation sponsored by Complete Spectrum, a financial services company with many growth savings products that are doing well, even in today's volatile market.
Cathy Greiner launched her new company with her co-partner, which features political specialty products for all parties under their trademarked brand, On Our Way to the White House™. Cathy exhibited the products with a kiosk on the 16th Street Mall during the DNC in Denver, Colorado. More on these products at www.onourwayproducts.com.
A new profit-sharing social networking website is now launched at www.zenzuu.com/ccqhinc, which will add more connecting opportunities for Club Members and guests to meet and expand their professional and social exposure.
Our Leadership Book series will be developing soon with the opportunity for qualifying CCQH Leadership Club Members to contribute a chapter in one of the book's series. For more details, please contact us.
The Mirrors of Love with Cheri Lutton internet show debut last Valentine's Day as a podcast on www.yaktivate.com, bringing the book Mirrors of Love - In Acts of Courage alive. Cheri will rotate the format of the bimonthly Thursday show with one fireside chat and one interview, featuring "lifestyles of leadership" with CCQH Leadership Club Members. Norm Lowery is featured as one of the interviews, highlightig Norm's successes with Mental Toughness and Tenacious Tennis, as well as, with his notable bonding psychotherapy practice that specializes in enhancing human relationships. The show will soon be available on www.mirrorsoflove.com, www.ccqh.com, and www.ccqh-leadershipclub.com, as well.
Visit our Members Profile Directory to learn more about and contact any of these and/or other CCQH Leadership Club members.
For our upcoming events . . .
Stay tuned for more details on upcoming Webinars/TeleSeminars. You can also preview upcoming events on our Club Events Calender on our webiste. If you would like to be considered as a Guest Speaker, please contact us here with your request and suggested topic.
* * *
All CCQH Leadership Club Members are welcome to submit their personal and/or professional news and announcements to post in our Newsletter. To contact the CCQH Leadership Club with your news, submit here to Cheri Lutton.
Keep Your Ideas SIMPLE
By J.T. Wilkinson
Keep Your Idea SIMPLE
By J.T. Wilkinson

S equence
I nvestigate
M anaged approach
P rototyping
L aunch
E xtended learning
Many people have ideas. The vast majority of these ideas stem from a problem or difficult situation encountered, usually on a regular basis. Others ideas are for a better way to do something or an improved product. The question comes in, what to do first and how to protect the idea?
The answer to the question "Where do I start?" is encapsulated in a SIMPLE process.
The first thing most people think when they have an idea is to run out, do a patent search, and get a patent. Actually, this is not the best approach. There is a SEQUENCE that can be much more effective in the use of resources (including time and money) to move the idea forward. The first goal should be to learn how to properly protect the idea.
The next step in the SEQUENCE is to INVESTIGATE the idea for feasibility. Don't forget about patents; just remember patents are not the answer to everything. Take a look at what is already on the market and what was on the market 20 years ago but did not survive. Today, the Internet makes this process very easy in addition to just go shopping. Other aspects of feasibility are answering the questions:
Can it be built?
If I build it who would buy it? Why?
What would it have to sell for?
Can I make a profit for what it has to sell for?
Be critical and honest with yourself. This is the opportunity to say to yourself that it was a good idea but maybe it's time is not now and move on to your next idea. If everything looks good from the feasibility standpoint, proceed full speed ahead.
Now a plan is needed. This MANAGED APPROACH can save thousands of dollars and years of time. It's easy to say, "Well this is just an easy little thing" and skip the plan. This is when to gremlins start to sneak in. Find someone to help put a PERT chart together starting from the end result and work backwards. Don't worry that it is perfect because it won't be and any good plan is constantly changing with minor course corrections.
Building a PROTOTYPE is usually in the plan. Hopefully prototypes happen in the proper sequence. Prototypes at the beginning should not cost much as these proof of concept prototypes should be fabricated by the inventor. Often these are made with cardboard and duct tape and that is perfectly adequate to prove out the concept. Sometimes the prototype is a flow diagram on the computer or piece of scrap paper. Further prototype work should be included in the plan using the MANAGED APPROACH.
Finally it is time to LAUNCH the product that was once an idea. At this point, now that it is time for public disclosure and offering for sales, it is time to start the patent process. What many people do not realize is that the LAUNCH phase is where the real expenses occur such as patent work, production tooling and marketing.
Put the product development into a SIMPLE process and keep the development time and expense to a minimum with maximum effectiveness.
For free resources on protecting your idea, find out about the Step by Step process with The Practical Inventor, or learn more about Veritek's design and prototype services, visit us at www.veritek.com.
Best of Luck,
J.T. Wilkinson
If you are a member, click here to sign in to www.ccqh-leadershipclub.com,Newsletters, and read entire Club Newsletter.
Post your comments and/or share your experiences related to this article on our Forum
J.T. Wilkinson is President of Veritek, home of the Practical Inventor. Veritek is a longstanding prototype development company located in Longmont, Colorado. J.T. Wilkinson is a longtime expert in prototyping and inventive development. J.T. has authored several books in the book line, Practical Inventor, as well as, in other topic areas. J.T. has succeeded at developing start-up companies with others as they seek his consultation for keeping ideas simple.
J.T. Wilkinson lives in Colorado and maintains an active lifestyle. J.T. enjoys world travelling, as well as, family and home life in Colorado. J.T.'s profile and article are also available at www.ccqh-leadershipclub.com.
___________
If you are a member, learn more about our featured Leader in the Member Profile Directory at www.ccqh-leadershipclub.com.
If you are a guest, learn more about CCQH Leadership Club and this lifestyle at www.ccqh-leadershipclub.com, Lifestyle Area in Mind & Purpose
Guess Who . . . is the famous leader who has demonstrated his/her leadership in mind and purpose through a legacy of writings. His/Her writings extended to schools as classics with prose and intelligence. He/she has pioneered a unique approach to philosophy and writings.
The Guess Who™ Game focuses on celebrating famous leaders who display leadership qualities related to one of the Lifestyle Areas in Balance, Spirit & Passion, Mind & Purpose, Body & Power, Family & Plan, Work & Productivity, or Society & Profitability.
If you are a Club member, SUBMIT YOUR VOTE HERE, and if you get this right, you could qualifiy for the Guess Who Game surprise gift.
____________
Last Newsletter's (V.5/I.2) Guess Who Leader is . . . Blessed Mother Maryt.
Thank you to all who participated in the previous Newsletter's Guess Who Game!
Purpose & Fifth Tool
Tools for Courageous Leadership
Will

Where there is a will, there is certainly a way.
I will, I do. They are both the same--a decision of conscious commitment to act in a certain way in order to fulfill our truest purpose. Will is the driving force that moves thoughts into things. What is the will of the human spirit? It is the concentration of energy directed toward a certain ideal.
We fall in love with an idea and we set in motion the desire to fulfill our dreams and transform them into realities. A strong will that is tempered with a desire to serve humanity can create a heavenly paradise on earth. Contrarily, a strong will tempted to serve only self can also create hell on earth.
As in everything we study through Insights to Success, balance is everything. Nurturing your will with enthusiasm, focus, and a worthy ideal will drive your "strong-willed" intentions at a naturally paced speed and momentum. Think about your heroes, and the struggles they endured throughout their life journey. What tool do you think they relied upon to get them up in the morning pointed in the right direction? Will, of course. Sustained movement and inertia on a focused vision of goodness can move mountains and create the miracles that we call a legacy. Yes, it's all about cruise control and service to better the world. On the other hand, so many people lose their way because they lose their will to fulfill their dreams, or they lost sight of the golden rule of service. When you lose your way, you can even lose touch with what your dreams were in the first place, and become easily tempted by short-term self-interest gain. Either way, this natural gift bestowed to us as a birthright can become stymied or counterproductive. Think about a tall ship without the wind to bolster its sails forward. It will either drift aimlessly as a victim to circumstances, or stop moving forward at all. We must harness our will to grow as a sail builds life above the wind. Pace your days so that you can cultivate your will to yield the energy and direction you will need to actualize the steam of your dreams! Keep your love of service in front of you like a compass, and you will stay the course well.
We, the stewards of the earth must strive to lead by example. Ideally, our will to serve others results in the sheer joy of our truest purpose! Use it wisely or lose it to the whims of fanciful bystanders who will mind your will for you. Keep your will closely in touch with your heart and you will have all that you ever dreamed possible in life.
Until our next pursuit of success, go out, and make your dreams come true! Thy will be done!!!
All My Best,
Cheri Lutton
____________
If you are a member, sign in to www.ccqh-leadershipclub.com and go to the Newsletter to read entire Club Newsletter.
Post your comments and/or share your experiences related to this article on our Forum.
Gain more on how to use this tool to increase your profitability in society through Insights to Success. Excerpt from Insights to Success, The Six P's of Success. ©2006 by Cheri Lutton. All rights reserved.
___________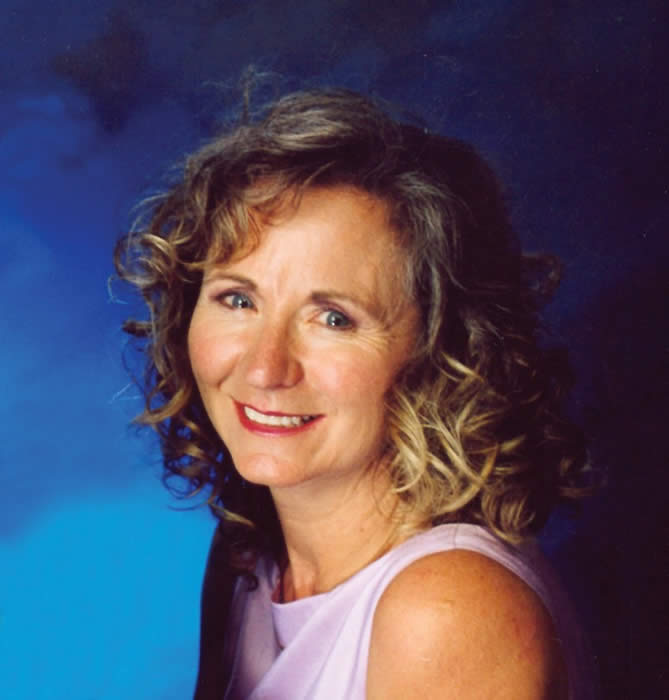 Contributed by Cheri Lutton, CEO & Founder, CCQH, Inc. Cheri serves through her work as a Leadership Development Expert, Author, and Media Host/Speaker.
For more on Cheri. or to contact Cheri, submit here.
________________
The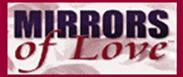 With
Cheri Lutton
Show
#4: Courage in Mind,
A Poolside or Fireside Chat.
#7: Interview,
Norman Lowery
* * *
Gardening with Mind & Purpose
Organizing Your Crops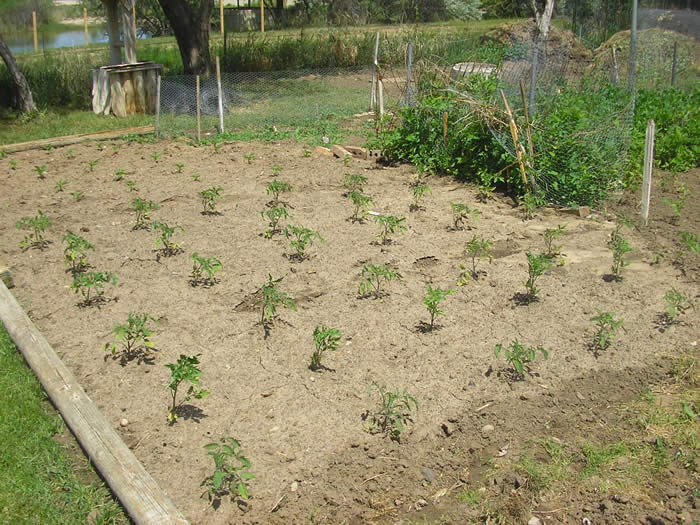 Steve's Tip™: The key to a successful crop is the same as that of real estate - location, location, locaation - before, during, and afterwards. Preparation ahead of time will yield more produce in your crops.
The tender annuals have graduated to the outdoor elements. They have been properly acclimated to the outdoor wind and sun, which is approximately a three-week process. They need to be shuttled from the basement to the outdoors when the temperature goes above 60 degrees. The planting locations in the vegetable garden have been properly prepared. I always rid other garden of existing weeds prior to rot tilling.
Did You Know . . . the benefits of Tomatoes and Peppers?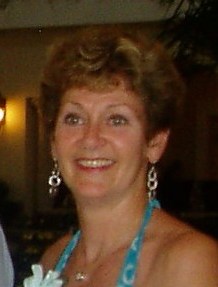 Join the CCQH Leadership Club's resident Nutritionist, Ricki McKenna, as she embellishes Steve's Creations with facts and anecdotes on the wholesome benefits contained within a variety of foods, herbs, and meal ingredients. Club Members can enjoy all her articles at Steve's Creations in the CCQH Leadership Club website member.
(Enjoy Ricki's Did You Know column below Steve's article.)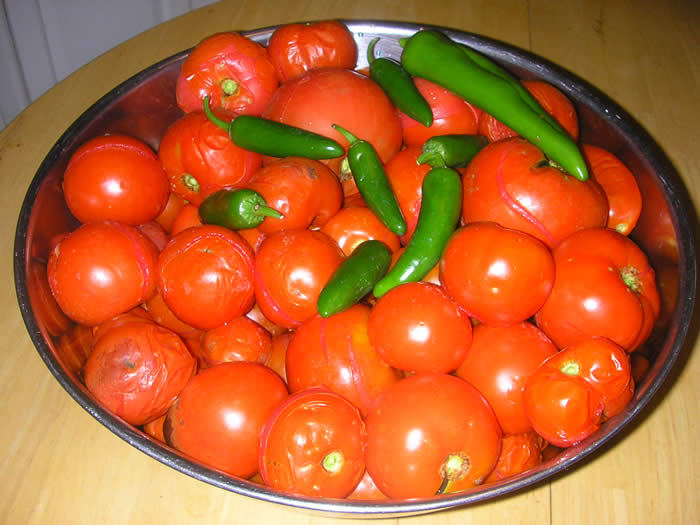 Wheelbarrows of compost are spread over the areas to be tilled. Ashes from the leaf and dead plant burnings are also spread around the garden. Then the beds are rot tilled to a depth of 8-10 inches. The main crops are tomatoes and peppers. I dedicate most of the space in the garden to tomatoes and peppers. Now let's talk about the actual crops.
The next step is to divide the garden into suitable-sized plots for the appropriate plants. I do this by basically marking where the plants will go, then stepping paths around the sections. Whenever possible, I try to rotate the location of specific plants year to year. (I.e. soil gets to rotate freely, sunshine direction)
For fresh eating, I am growing heirloom Greek tomatoes, whose fruit is larger than your fist. for salads, the sweetest cherry tomato that I have found is sugary hybrid - melt in your mouth! My main salsa tomato is a variety that I have grown for the last ten years called Crimson Fancy, a very hearty plant, which sets pounds of medium-sized fruit that are not too watery. A couple other good performers that I have are tomcat and Rutgers-improved, rounding out the stable are a nice grouping of sauce tomatoes, namely classic hybrid and roma.
Pepper time! For those of you who love peppers as much as I do, you can understand why it's hard to choose a favorite between tomatoes and peppers. Salsa, of course, is the perfect marriage of the two ingredients. My salsa recipe contains not only jalapeño peppers, but also roasted green chilies. Yet, the lion's share of my roasted green chilies will end up in my annual three-gallon pork green chili feast. My favorite varieties of green chili are big chili hybrids because they grow huge and are a very productive plant with pods that are enormous. They are easy to peel at roasting time and the flavor is excellent. For countless delicious winter dinners, I grow a large number of bell peppers. They made a wonderful stuffing and freezing entree, a fabulous way to store your garden goodness for the off-season. I'll allow some of the bell peppers to ripen to a fiery red color, and then together with ripened havana peppers, roast and can in an olive oil marinade. I don't know what's better.
How pretty the jar is or the taste of the marinated ingredients after six months! Even for those of you who don't like the heat for many peppers, God made the sweet bell pepper. It's practically heatless, there's nothing like a salad with the cool crisp chipped bell pepper atop. I also like the variety of ways you can enjoy this crop, from the crisp salads, to pizzas, egg dishes, steak, sandwiches, and sauces, to the gentle taste of the grand entree, showcasing itself, the Stuffed Pepper Dish. From crunchy to tender, the bell pepper has a way with our palates.
For the real heat lovers, dried, crushed red pepper is a must for the spice cabinet. About four Serrano pepper plants will yield more little fire crackers than you could ever use in a year. I pick them at their most brilliant red color and dry them in a Colorado heat, and then crush in a food processor to fill my Steve's Creations jar.
Until next time, enjoy your homegrown salads!
Happy Creations,
Steve Lutton
Steve's Creations - from Soil to Skillet®
.If you are a member, sign in to www.ccqh-leadershipclub.com and go to the Newsletter to read entire Club Newsletter.
Post your questions &/or feedback for this article to our forum here.
Excerpt from Steve's Creations-from Soil to Skillet®.
©2006 by Steve & Cheri Lutton. All rights reserved.
____________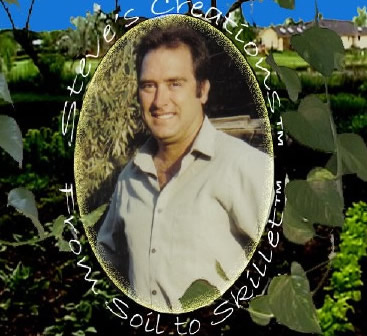 Contributed by Steve Lutton, CFO, CCQH, Inc. and Renegade Press, Inc. Steve serves through his work as a Cooking & Gardening Expert and Business Manager.
For more on Steve, To contact Steve, submit here.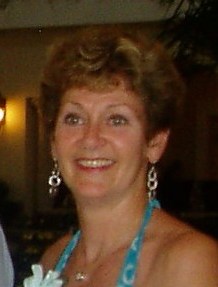 Did You Know . . . the benefits of Tomatoes and
Peppers?
By Ricki McKenna,
Certified Nutritionist
Tomatoes and Peppers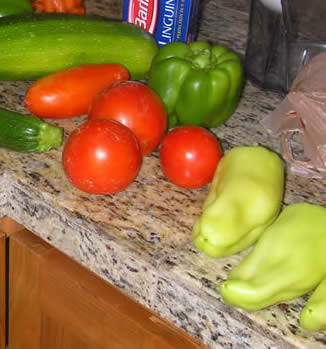 Tomatoes contain lycopenes, which have to be cooked to benefit fully from them. Lycopene is present in tomatoes and several other red fruits. Lycopenes give tomatoes its red color. Tomatoes are one of the best sources for lycopene. Lycopene has been found to reduce the risk of prostate and lung cancer. The incidence of digestive cancers, such as those of the mouth, esophagus, stomach, colon, intestines, and rectum, may also be lowered with correct dosages of lycopene.
Of all the common carotenoids found in the Western diet, lycopene has been shown in experiments to have the highest oxygen-quenching capacity as an antioxidant. It is twice as powerful as beta carotene at neutralizing free radicals. This antioxidant property protects the cells from DNA damage. In addition to this antioxidant activity, lycopene's biological activities include growth control and cell to cell communication.
Tomato sauce, tomatoes, and pizza were the primary contributors of lycopene. While lycopene is found in small amounts in a few fruits, tomato products are the richest sources. (reference from nutrition.holistic-online.com)
Peppers are rich in natural vitamin A, C, K, and Fiber. Both hot and sweet peppers also contain substances that have been shown to increase the body's heat production and oxygen consumption for about 20 minutes after eating. This is great news; it means your body is burning extra calories, which helps weight management.

Above all, both tomatoes and peppers provide a rich array of color, shapes, variety, tastes, and textures to meals, whether fresh or prepared. Enjoy these good eats!
.If you are a member, sign in to www.ccqh-leadershipclub.com and go to the Newsletter to read entire Club Newsletter.
To Your Good Health!
Ricki McKenna, C.N.
aka rmchealthy
Post your questions &/or feedback for this article to our forum here.
Ricki McKenna, CN a.k.a. mchealthy, is CCQH's resident Nutritionist and a licensed, Certified Nutritionist in the Roaring Fork Valley of Colorado. She loves to eat real food, counsels with individuals and families, conducts seminars and workshops on health and nutrition. Her specialty is teaching creative eating for weight loss and maintenance and a healthy body and outlook. Ricki can be reached by phone at 970-927-4577 or by contacting her here.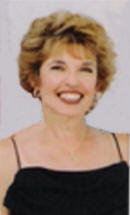 The CCQH® Leadership Club
Leader of the Year
Joey Grunewald
Joey has exemplified her leadership by actively participating in all of the Club's activities, engaging others in a spirit of balance, enthusiasm, dedication, and harmony. Her legacy can be found on her leadership profile. Joey is an accomplished poet, author, and creator of gift baskets as the founder of her company, Gifts from my Heart. Her primary leadership strength and liaison role in the Club is in the lifestyle area of Family & Plan. Joey is available for assistance and support to our Club, its members, and to CCQH, Inc. in advancing a legacy in leadership. Please contact Joey here.
_______________________________________________________________________
*Please Forward this Newsletter to admired associates and/or friends."